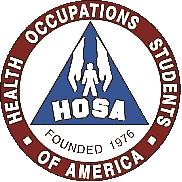 "From lending hands and open hearts, HOSA plays a caring part."
HOSA Organizational News
HOSA EVENTS
RELAY FOR LIFE STARTS NOW!!!!

NEXT MEETING
Thursday, December 19th, 2002 @ 5:00p.m. @ Olive Garden- Mall of Georgia
FUNDRAISERS:
Relay For Life

Community Service Hours
Reguired to do 20hrs/yr/
10 medical related
10 non-medical related
Must have authorized signature
DUES-
$17.00 annually for every HOSA member
ALL MEETINGS ARE MANDATORY!!!!!!!!!!!!
HAPPY HOLIDAYS AND A PROSPEROUS NEW YEAR!!!